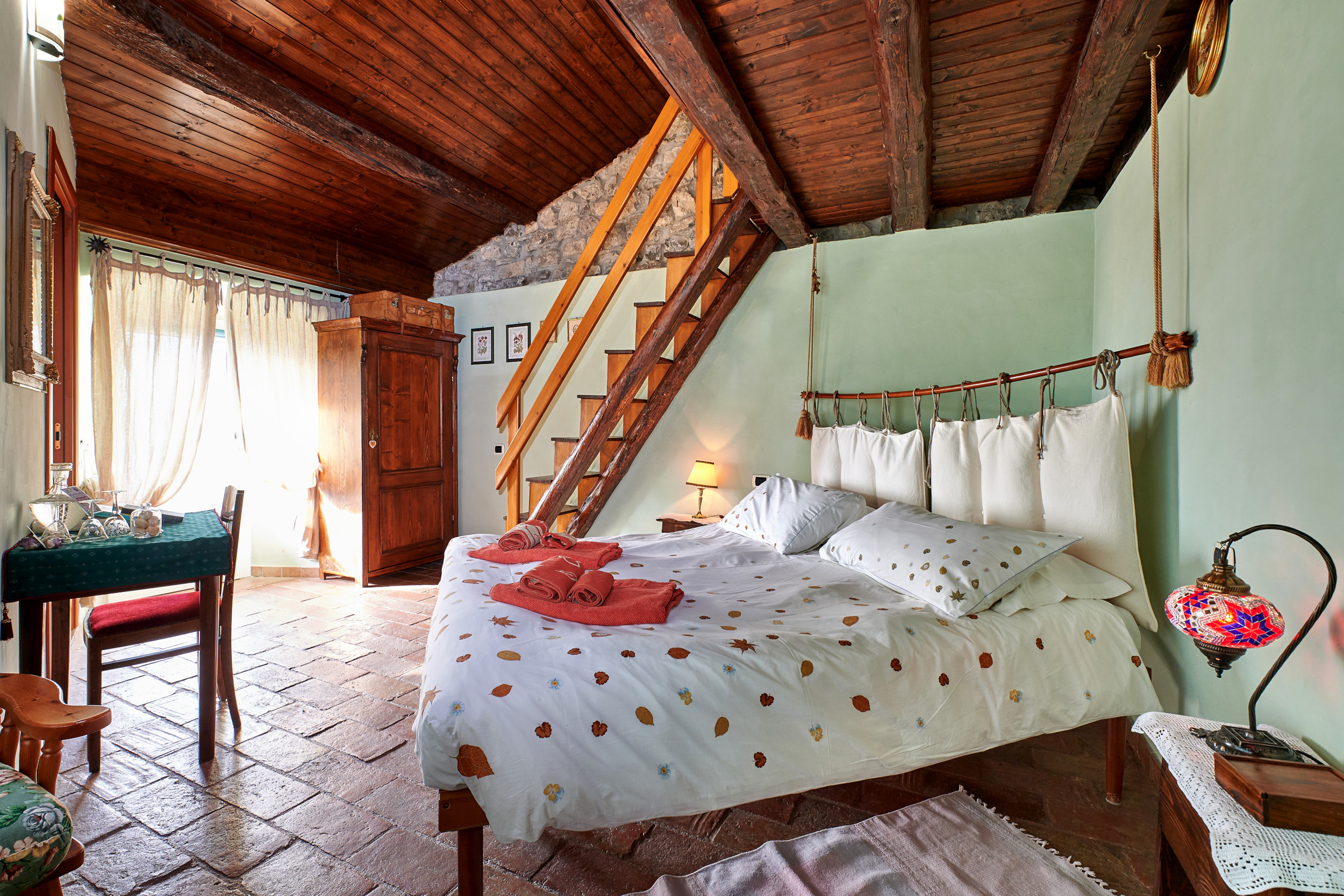 Family room with a wooden mezzanine floor and a balcony to enjoy the breath-taking scenery.

Double bed
Double big bed

Additional bed
Possibility of adding an extra bed


Private bathroom
Private bathroom with bidet and shower

Towels
Towels and complimentary toiletries are provided


Cleaning service
Daily cleaning service

Kettle
Kettle for tea and coffee

Panoramic view
Panoramic view of the valley from the small terrace

Relax area
Reading and relaxation area
Any question?
Write to us!